Our Premier Suites
68 One bedroom suites offering 5-star accommodation for leisure and corporate travellers. A mix of suites with balconies, garden view suites and executive suites.
Suites at Good Life Suites Sydney are oversized from 40sq m to 45sq m and we have 15 accessible suites.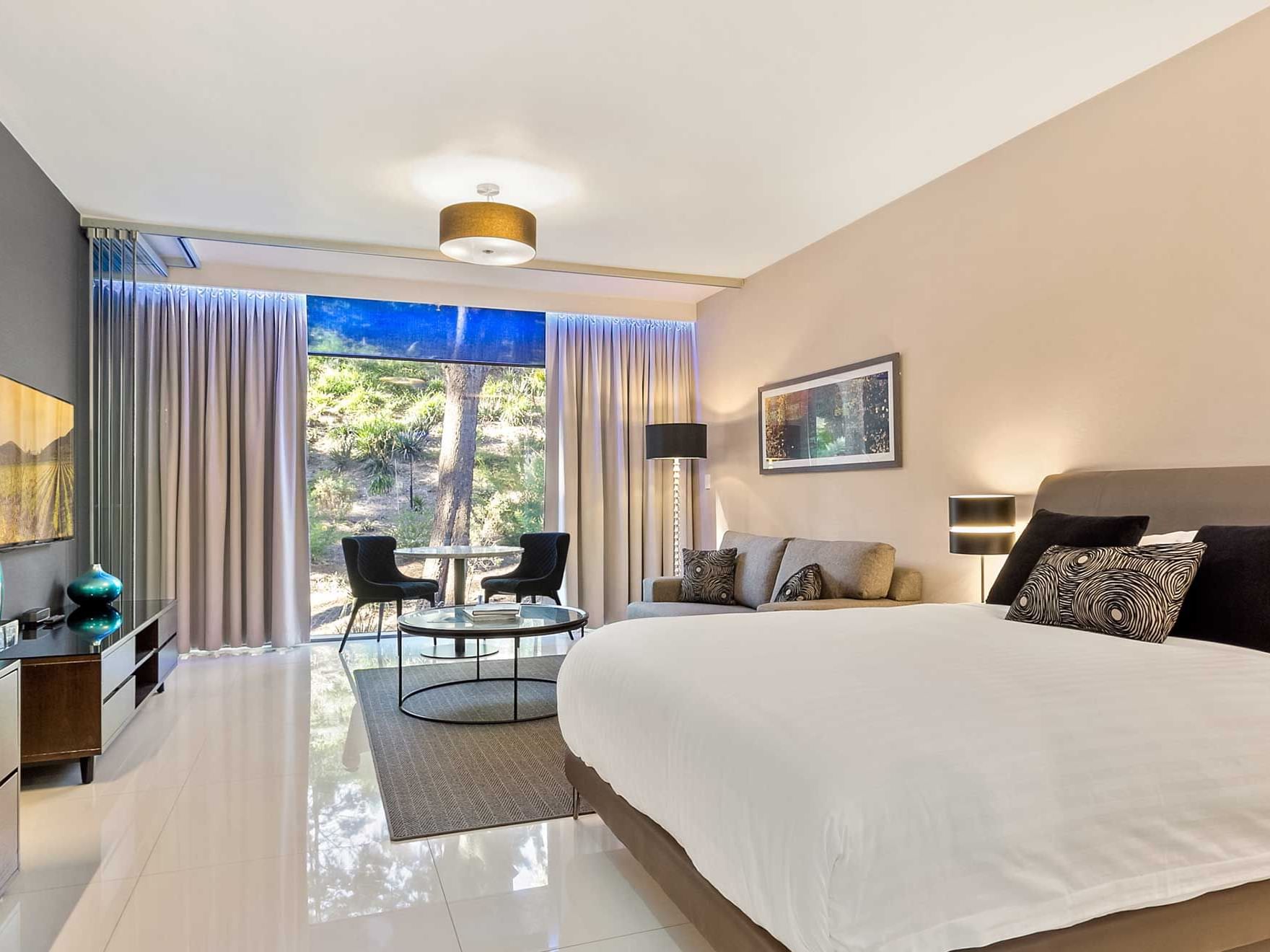 Queen bed standard, smart TV, triple glazed windows for complete quietness, heated floors, A/C. Some rooms with balconies and courtyards.